Welcome to Willi Wader Group
Our companies have been in family hands for three generations and are dynamic and expanding. As a leading manufacturer and supplier of a wide range of metal products, the WILLI WADER Group is a constantly developing, globally active company with around 70 employees. Our core competencies include the manufacture of blast furnace tap hole drilling tools and spare parts for blast furnace infrastructure, conveyor chains for trough chain conveyors, as well as trading in high-quality castings. In addition, we specialise in the manufacture and machining of forgings, which we produce in close cooperation with the leading European forging companies. We offer you high-quality solutions and products and support you already in the development and construction of your serial product. A comprehensive quality management system ensures the best possible results according to your requirements.
About us
Willi Wader Group.
Your guarantee for quality products
from family tradition.
In our in-house production, we manufacture and process series-ready welded constructions, horizontal forgings, automatic turned parts as well as CNC turned and milled parts. Our production offers extensive expertise, state-of-the-art machines and high-precision testing equipment.
The raw parts we use for machining are purchased worldwide. Long-standing partnerships with foundries and drop forging companies enable us to procure the raw material optimally tailored to your needs. Continuous investments in the latest technologies and personnel development within the production ensure our and your demand for highest quality in the long term.
With regard to the casting trade, we offer an unbeatable price-performance ratio through close partnerships with companies from Asia, which are monitored on site by our own quality personnel. We take over the procurement, logistics including customs clearance, up to warehousing and just-in-time deliveries for our customers.
Your partner for sustainable
product development.
We accompany you from the idea to series production.

Blast furnace tap hole drilling tools
Forgings
Grate bars
Conveyor chains
Castings
Prototyping in plastic 3D printing process
Know-How.
Benefit from our many
years of experience.
As a technology leader, we have the claim to manufacture your product qualitatively and economically with the most modern manufacturing processes. For every geometry and size we have a portfolio of specialised forging partners who are perfectly suited to the application. Machining simulations with the latest equipment guarantee economical, high-quality and on-time production.
We are happy to support you right from the design process and offer you design work and prototyping using plastic 3D printing processes.
Quality+Environment.
Always in the focus of all
activities.
For us, the idea of quality is an essential anchor for trust and security. Our quality management system has been certified for more than 20 years, currently according to DIN EN ISO 9001:2015. This enables us to monitor your products from the receipt of goods via in-process control to dispatch and to document the quality.
Our goal is the emission-neutral manufacture of our products. We regularly check all processes for environmental and climate compatibility. Resource-saving handling of raw materials is just as much a part of our self-image as the feeding of waste into recycling systems. For our common future.
Global.
Satisfied Wader-customers
all over the world.
The WILLI WADER Group is active worldwide in both sales and procurement of materials. On the purchasing side, a broad network of partners within the European Union including Germany ensures the highest quality and unique raw materials perfectly matched to every application. For an unbeatable price/performance ratio, we work together with partners in the Far East and Asia and with our own staff on site we already carry out quality inspections before transport in order to import only the highest quality materials. Our specialists deal with all customs related issues. On the sales side, a network of our own staff and specially trained local partners covers almost every corner of the globe and ensures personal and expert advice and services on site. On request, we take over all customs related tasks as well as the storage of stocks.
Blast furnace tap hole drilling tools
We have been producing taphole drilling tools for blast furnaces for over 40 years. Longer and longer tapholes, smaller drill diameters, harder taphole masses and shorter tapping times on modern blast furnaces required a constant development and improvement of our tools. Thanks to our excellent price-performance ratio and close cooperation with our customers, we have become one of the leading international manufacturers of taphole drilling tools.
One of the most important features of our drilling tools is to open tapholes cleanly, efficiently and economically. We are also constantly developing the operability of the tools to ensure safe and quick tool changes during operation.
In cooperation with our efficient suppliers and our own experience in the field of CNC machining, forging and welding technology, we offer our customers machined parts of all kinds based on castings, forgings, bar steel and steel sheet of greater thickness in the highest quality at reasonable prices.
Our quality system guarantees that the parts produced by us according to your drawings and specifications will meet your high requirements.
Horizontal forgings
shaft diameter 20 to 120 mm
lengths up to 12 meters
all forgeable materials
Drop forgings
weight range 0.5 to 100 kg
low alloyed
case-hardening / heat-treatable steels
high-alloyed, rust and acid resistant
wear resistant grades
manganese steel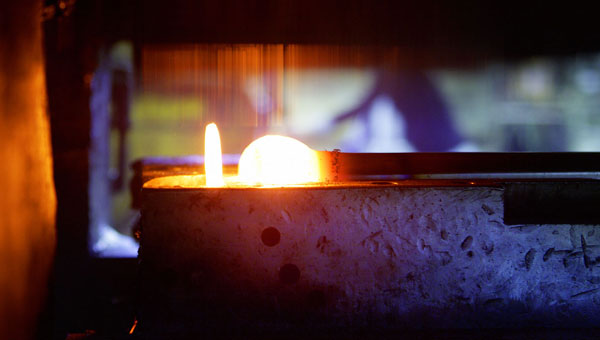 Examples of use
bogies on railway vehicles
iron and steel industry
towing devices
conveyor chains
construction machinery
forestry and agricultural machinery
automotive engineering
tracked vehicles
In addition to the sand moulding process, we also manufacture our grate bars using the lost-wax process (investment casting).
You can obtain our products - in all known and, depending on the application, optimised grades - made of high-alloy cast steel for a wide range of applications.
Characteristics
closer tolerances
improved surface quality
denser structure
minimisation of pores and blowholes
high wear resistance
Fields of application
sintering plants
combustion plants
coal-fired power plants
cement industry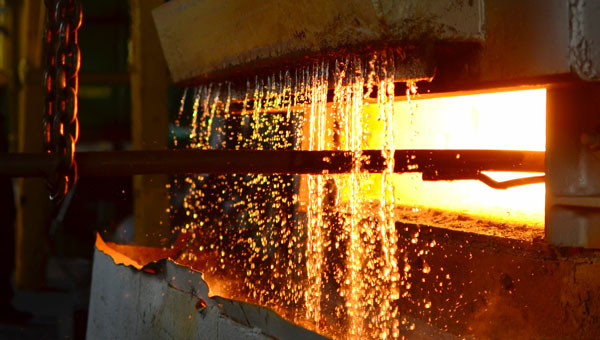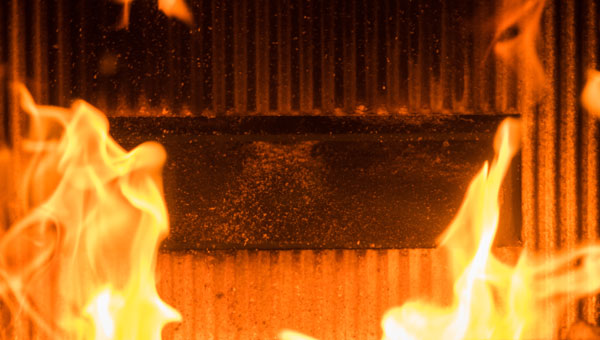 Willi Wader Systemtechnik GmbH
We have been specialising in the manufacture of conveyor chains for bulk material conveyors for several years. The main focus is on the production of drop-forged and sheet steel fork plate chains for trough conveyors. Conveyor chains made of round link chains are also part of our delivery programme. Our chains are characterised by an exceptionally high wear resistance and quality.
Our conveyor chains are manufactured exclusively in our own factories. Our delivery programme is very wide and we manufacture tailor-made conveyor chains according to the wishes of our customers.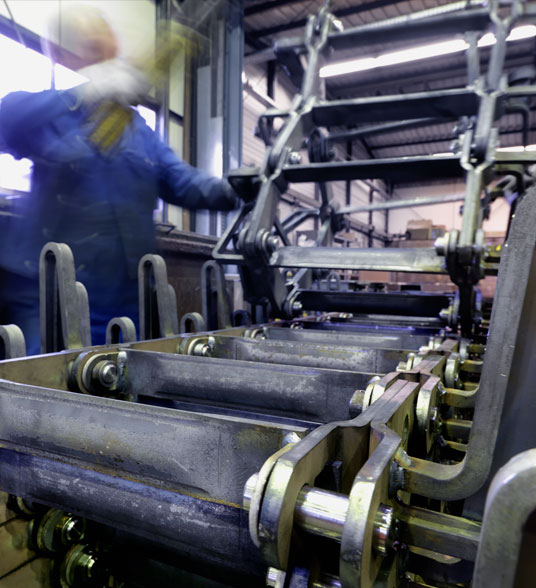 We supply a variety of different product qualities of cast steel and cast iron, which can be either unmachined or machined. We can fall back on different manufacturing variants, in grey and nodular cast iron, alloyed cast iron, as well as steel, heat-resistant steel, wear-resistant steel and manganese steel castings.
Through years of experience, we can advise you in such a way that the finished part is optimally matched to your intended use in terms of material, wear resistance, toughness, heat resistance, etc., whether unalloyed, low- and high-alloy cast steel, cast iron with lamellar or nodular graphite.
Production techniques
sand casting
lost foam method
shell molding process
vacuum process
lost wax process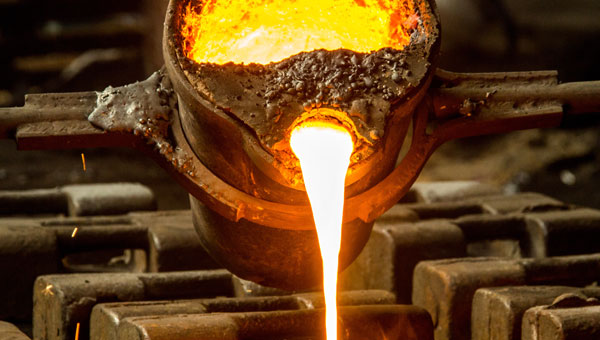 Range of application
wood combustion systems
power plants
waste incinerators
sinter plants
steel industry
cement industry
plant construction
agriculture and timberland machines
Construction machines
Machine park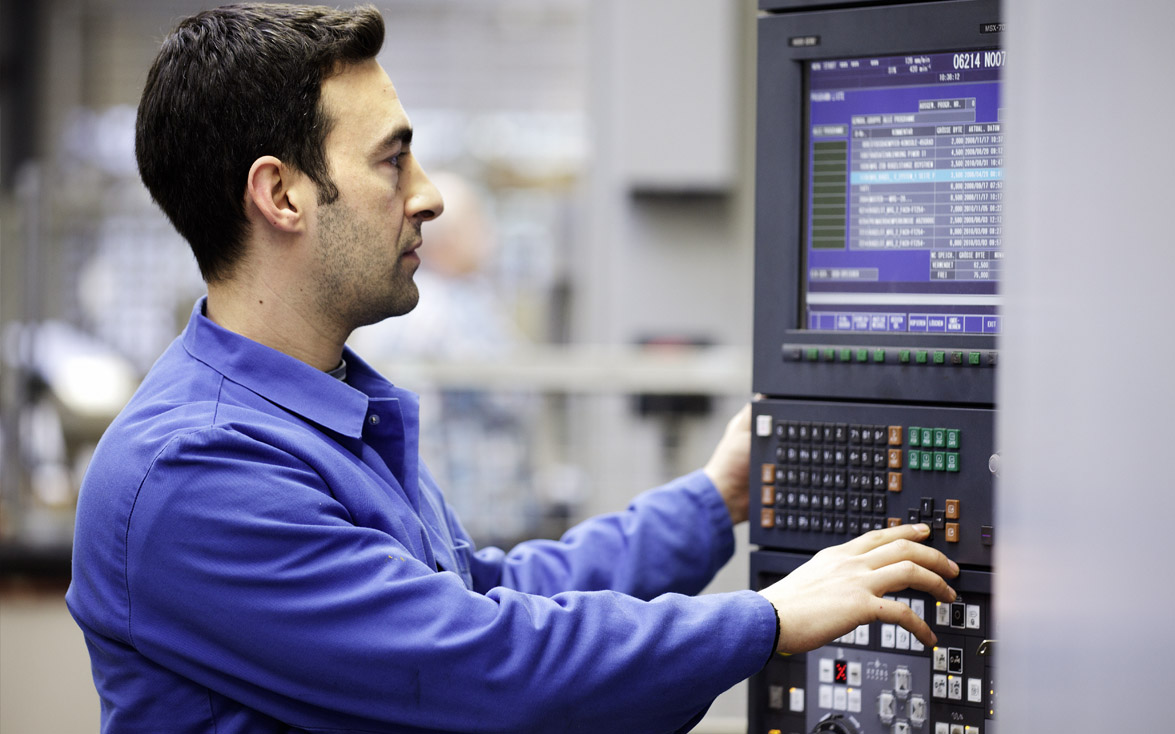 The Willi Wader Group has a large and modern machine park with more than 20 CNC, turning and milling machines and can therefore complete orders quickly and on time. We also have our own tool and fixture construction.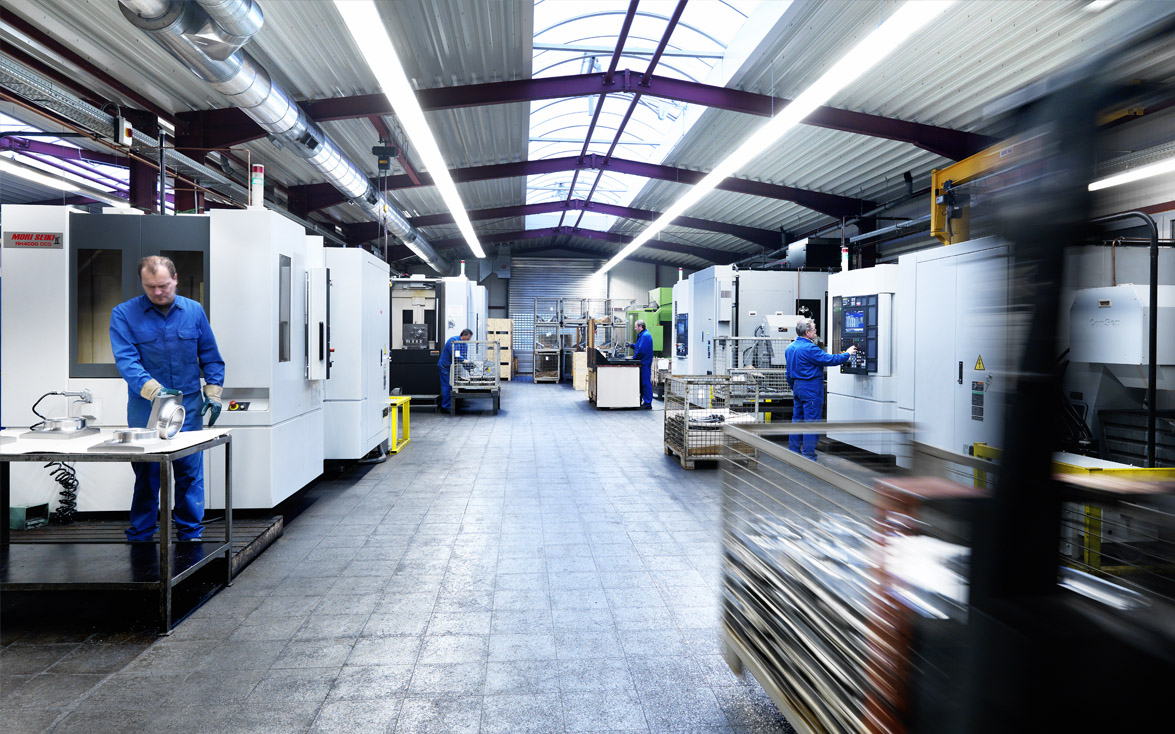 Large storage capacities enable short-term call-offs up to just-in-time delivery. We handle changes for your parts during ongoing production quickly, safely and fairly.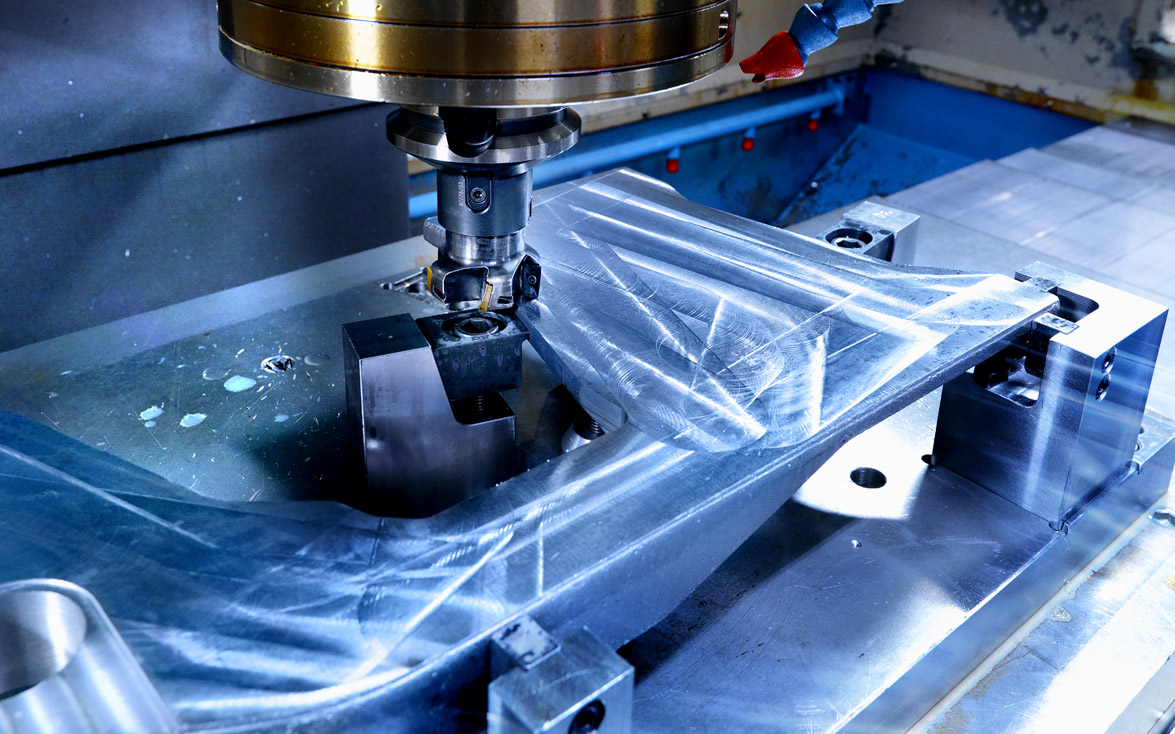 We have 8 modern CNC lathes (CNC turning up to diameter 700 x 1500 mm), 9 modern 4-axis machining centres and 4 manual milling machines (machining up to 650 x 650 x 1500 mm).
CONTACT

Systemtechnik

+49 2195 6790

Fahrzeugteile

+49 2195 67915

Anschrift

Justus-von-Liebig-Str. 3
D-42477 Radevormwald